Tottenham are going through an extremely difficult period, having just gone through a 3-game losing streak on all fronts.
In addition to long-standing problems at the back, Mourinho is currently struggling with the manpower problem at the forward as two of his best stars, Harry Kane and Son Heung-min, are unavailable. due to injury.
Under the circumstances, Tottenham fans are calling on the Portuguese strategist to give 18-year-old young talent Troy Parrott a chance in the near future. In this regard, Mourinho admitted frankly in denial and forgot to "teach" the fans of the home team: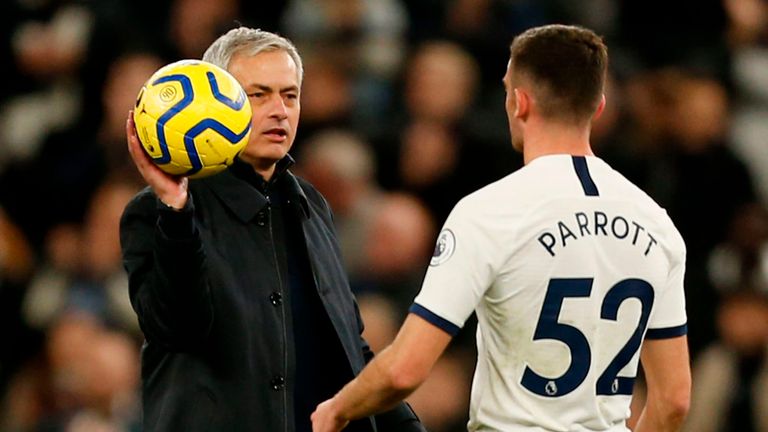 "This world is a place where a lot of people don't know who Troy is, they don't know if Troy is short or long, blond or black. They don't know anything about him, but they can still exclaim: "Troy, Troy, Troy. "And urging him to play."
"There were a lot of people in the stands behind me who used to yell, 'Put Troy in, let Troy in.' I really don't think they know who Troy is anymore."
In fact, Mourinho himself admires Troy Parrott's talent very much, but "Special One" believes that the 18-year-old talent is really big enough to start wearing a Tottenham shirt.
Instead, Mourinho has continued to offer Troy Parrott the opportunity to train with the first team to gain more experience for his future career.
Jose Mourinho's goals at Tottenham:
Keeying | 08:37 04/03/2020